Alan Townshend will this year become chief executive of Southern Housing Group. Jess McCabe finds out his plans.  Photography by Tim Foster
Alan Townshend is about to join a select club: development directors who become chief executives of their housing associations.
"There are not many of us," Mr Townshend says, as we're taking photos in the colourful canteen of Southern Housing Group's offices, looking out at London's skyscrapers poking up between St Paul's and the Old Bailey.
In a way, this is a surprising observation. The drive to build more and more homes has dominated the housing agenda for the past few years, and anecdotally has been changing the culture of associations and what it is like to work in housing.
You'd think the path from development head to chief executive would be well trodden, but Mr Townshend will soon be one of the few to make the transition, when Tom Dacey retires later this summer.
Inside Housing has come to Farringdon, east London to find out more about Southern's chief-in-waiting, and in what new directions he'll take the organisation.
"The business case [for big mergers] at the moment tends to be just around creating additional development capacity," he says. This is "fine", but it brings up a question that housing associations everywhere are asking themselves. "Do you want to be a house builder or do you want to be a really great landlord? For me, I'd rather be a really great landlord."
Anyway, it wouldn't be quite fair to characterise Mr Townshend as a development man – he's been in the housing sector for 30 years, having started aged 20 in 1988. It was his second job, after a short stint as a Post Office cashier.
Unusually, he didn't fall into the housing sector by accident or opportunity. "I was still living at home so I was very interested in housing and my future options," he says, smiling. "And I got a job with the Commission for New Towns in Basildon." (Mr Townshend's family moved to council housing in Essex when he was 10, and he has never left the area.)
"When I started my career, Right to Buy was still one of the big topics. Where I lived, people were buying council houses for about £4,000 a home, and I couldn't see new council housing being built," he recalls.
Since then he's bounded from one job to another in various housing associations and councils – in consultancy, care, housing management, and interim chief executive roles.
Since he came to Southern in 2015 as development director, it's been a significant period for the association's build programme. "When I first joined Southern, we were only doing Section 106. So there has been a shift towards more landed schemes – the group has seen the benefit of that, of being in control," he says.
Although Section 106 has its uses – particularly in some of the association's more rural areas – Mr Townshend doesn't sugarcoat the pitfalls. "The key to it is don't compromise in terms of quality standards. That's the danger: you just end up with a product that you can't influence," he says. "The last thing you want is a home full of defects and problems."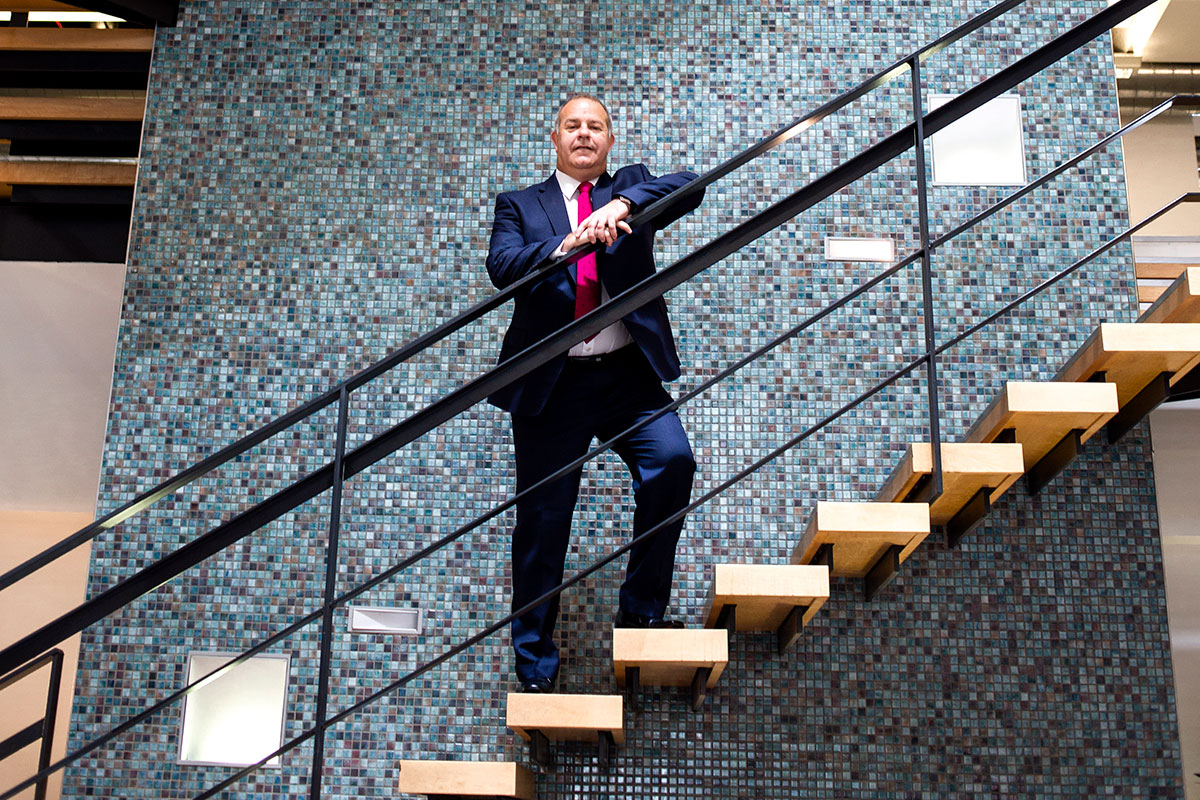 Now, Section 106 is only 25% of Southern's development programme, and it has ramped up its pipeline, including by setting up its own construction company last year which is on site with its first scheme of 33 homes.
The past year has been a bit shaky, though. Southern has dropped out of Inside Housing's Top 50 Biggest Builders list (which will be published tomorrow), after it completed only 197 homes.
That's down from 393 in 2016/17, and a fraction of the 494 it had expected to build this year. This isn't exactly great for Southern's target to build 500 homes a year, with plans to increase to 800 a year.
What went wrong? "Predominantly supply chain issues," Mr Townshend says. "We had six schemes that were late. And every time I go out on site it's the same problem usually – there's a lack of labour."
"The biggest challenge we face is actually who is going to build these homes," he adds. "Government talks about modular construction, about factory build, precision build, [but] actually who is going to build these homes? We've still got to have skilled workers to deliver those products."
So that's how Southern builds, but probably of more political importance is what it builds. Mr Townshend is an avowed supporter of social rent. Southern has continued to build a small amount of this tenure over the past few years despite the lack of grant, making up 21% of completions in 2017/18.
"Three out of four homes that we're currently building are affordable, and that's a mixture of shared ownership and affordable rent and social rent, so I think that's quite a great achievement," he reflects. "Would we like to do more social rent? Absolutely. But we need more grant, there's no doubt about that."
The tide does seem to be turning, he feels, with conversations going on with both the Greater London Authority and Homes England about increasing grant rates. "I think affordable rent has had mixed reviews," Mr Townshend says. "Personally I'm not a fan."
So, what does he see as Southern's future? It's hard to pin him down on what his strategy will be (he's yet to tell staff). "Southern is a really stable business, and actually we have a really good business model here. So if it isn't broken, why try and fix it?" is the most we can get him to divulge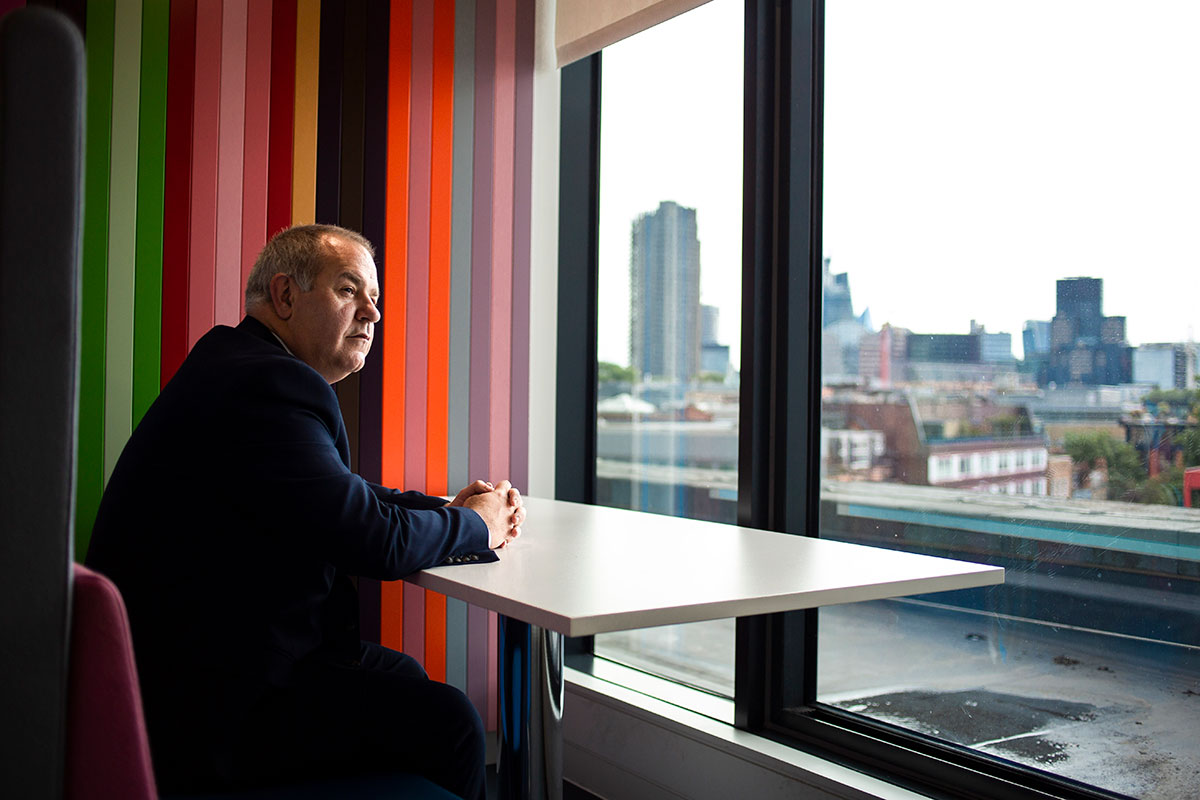 Still, looking at Southern's latest annual report gives some clues on what will be on Mr Townshend's agenda. The association's surplus was up from £57.5m to £64.6m, and its financial numbers are solid. But tenant satisfaction is 74%. "That's not good enough," Mr Townshend admits. But, he says, most of this is down to problems with repairs. "We've changed all of our repairs contractors during the past year and we're starting to see some evidence that services are better and customers are more satisfied," he argues.
We're meeting exactly a year after Grenfell Tower burned down, only a few miles away, so the mood is sombre (we stop for a minute's silence during the interview).
Southern has 26 tower blocks, and one has the same sort of aluminium cladding used on Grenfell. The organisation has been waiting an excruciating nine months for the Building Research Establishment to give approval for removing and replacing the cladding. Now it has another six to eight weeks to wait for building control approval.
"We're ready to go, we've got a contractor in place, we hope to start work in September," Mr Townshend says. (Southern will take on the £1m cost instead of recharging the 30 shared owners living in the building, although it is looking to see if any of the money can be clawed back from government.)
Southern's other immediate response was to bring forward some planned fire safety works. "For us, keeping our residents safe is our number-one priority and that comes before anything else we do," he says.
Linked to all of this is the discussion about social housing's future role, and the involvement of tenants, which has been dominating the sector ever since Grenfell. When we press Mr Townshend again about what drives Southern, if it's not development, he names "wanting to do the best we can for our customers", and points out the landlord's high level of tenant involvement in a series of customer panels, and in its inclusion of residents on the board.
But as those tenant satisfaction numbers may show, Southern, and the sector as a whole, may have a way to go before turning this from words into results.
FOCUS ON DIVERSITY
Mr Townshend seems prepared for our questions about diversity. This is not really a surprise – since the start of the year we've been running our Inclusive Futures campaign for greater diversity at the top. Southern has a mixed record on this. Its current executive team is all white men, and its board is all white, with seven of 11 members being men.
"Two years ago our executive team was 50% female, so it is a bit of a point in time," Mr Townshend says. "I'm very conscious" of being a white, middle-aged man, he adds.
But what action will he take to bring up a more diverse next generation of leaders? "We need to actively encourage people to come and work with us who are under-represented," he says. "We have a board that has a focus for it as well. It's something that as a leader I really need to set the tone [for]."