Housing staff have shared shocking stories of race discrimination, including the use of the N-word at work, as Inside Housing publishes the first-ever sector survey of harassment and discrimination.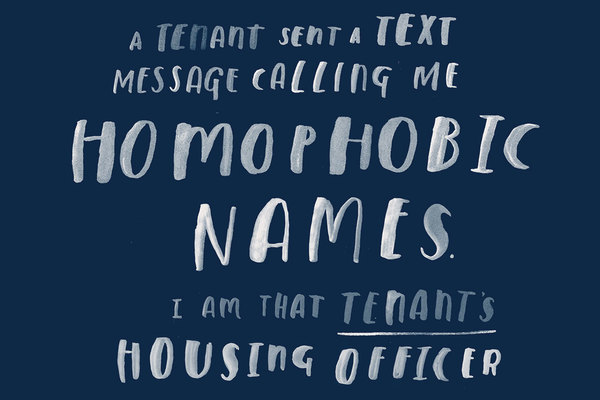 The 
survey unveiled anonymous stories
 of how staff have experienced discrimination, with 225 professionals providing information. One reported how "a former manager called me a n***** in a text message" while another said "a colleague used the N-word to describe someone in the presence of the whole office"
Others reported missing out on promotions due to prejudices about age, race and gender, and a female board member said she was called "a stupid little girl" by an older man when she questioned his decisions.
Muslim employees recounted having staff mock their prayers, while a black woman described how colleagues laughed as a manager joked about her hair.
"We need to have the same high expectations from the frontline to the board and our starting point has to be that we take seriously any reports of behaviour that falls short.
"There can be no excuses and no hiding places."
Ruth Davison, executive director of public impact at the National Housing Federation, said: "It's not acceptable that people in our sector are being discriminated against at work and it's particularly shocking that in 2018 people have experienced such direct and explicit forms of racism."
Raj Patel, chief executive of the Housing Diversity Network, said: "I kissed my teeth at some of the comments: using the N-word openly in the office, black and white colleagues not being equally recognised, male board members blanking female ones, some not seen as young being consigned to the scrapheap… derogatory comments about gay staff, and resident/staff conflict due to different nationalities."
In total, 29% of respondents to the survey reported seeing or experiencing negative comments or abusive actions based on race.
Sixty-three per cent said they had experienced or witnessed discriminatory incidents by a colleague, but 48% named senior management and 36% their line manager as being responsible.
CLICK HERE TO READ THE FULL SURVEY